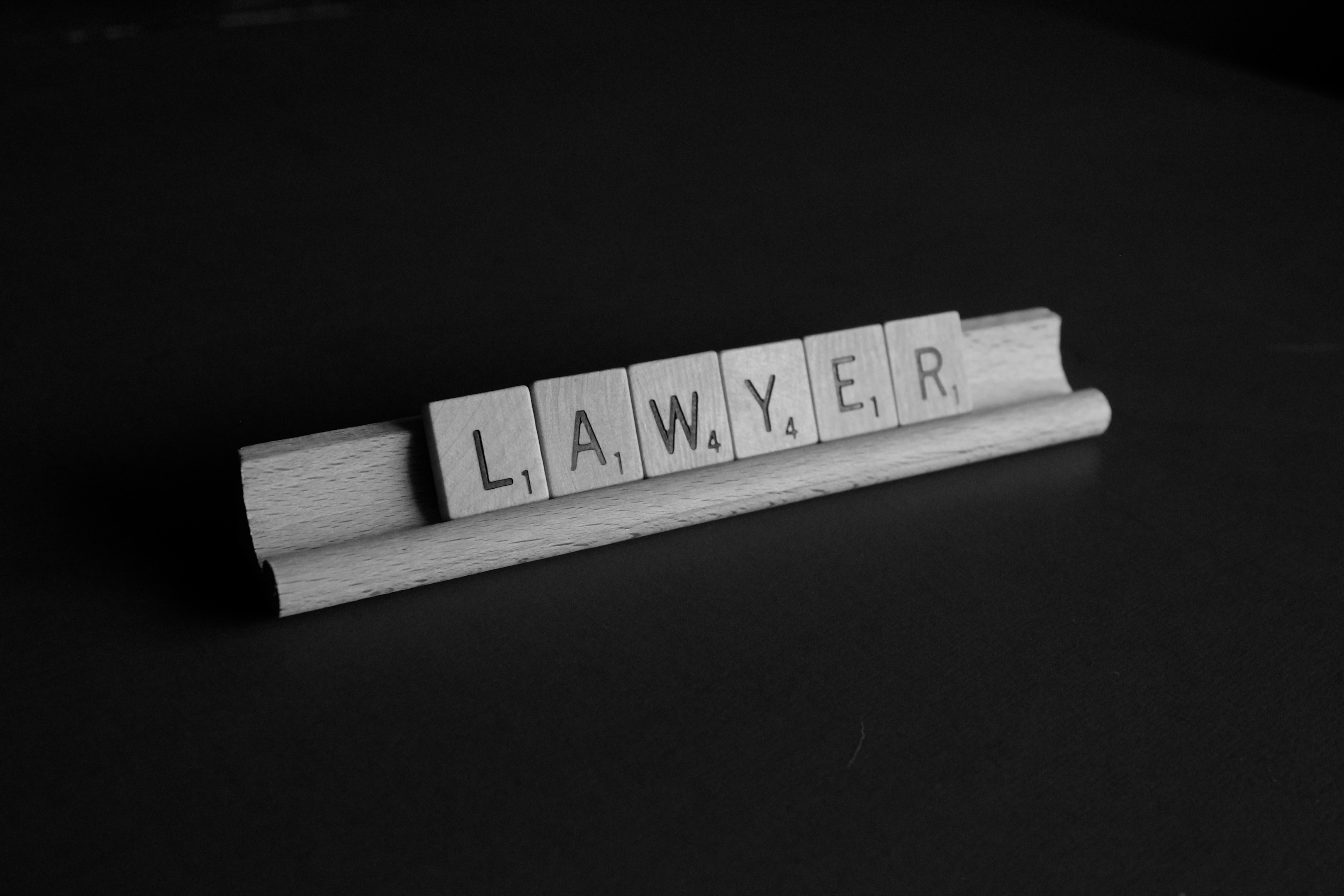 Whether you are dealing with issues such as minimum wage, overtime pay, discrimination, harassment, or employer retaliation, a qualified labor lawyer can help you understand your rights and legal options. Moreover, these professionals are something more than just legal assistance and can help you throughout the legal process until you receive justice.
There are plenty of New York State labor law firms, but finding the right labor lawyer can be daunting. Having an expert lawyer by your side ensures the attorney will understand your circumstances while helping you quickly get justice.
Read on to learn how to find a labor lawyer in New York and when it is the right time to call attorneys for legal help.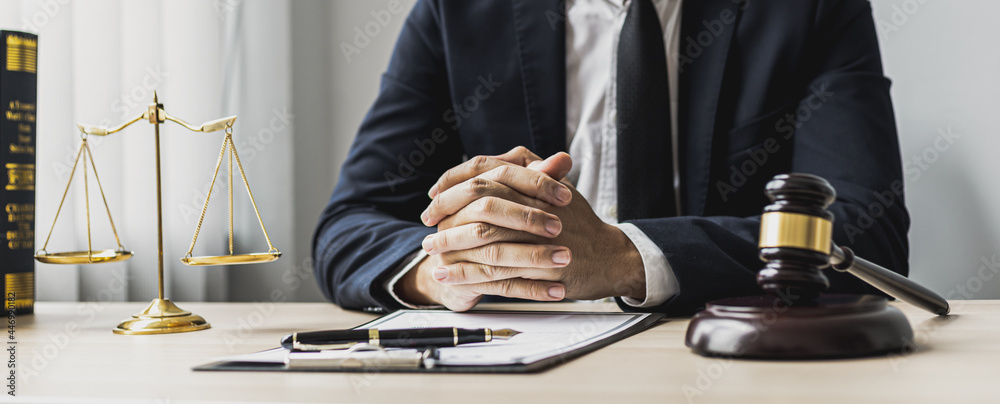 Why Would Someone in New York Require a Labor Lawyer?
Employment laws in New York can be complex and constantly changing, making it difficult for individuals to navigate independently. That's why many people choose to work with a labor lawyer to protect their rights in the workplace.
Here are some reasons why having labor is essential when dealing with employment-related issues.
They Help You Handle Employment Disputes
If you feel that you have been wrongfully terminated, subjected to discrimination or harassment, or experienced other employment-related issues, you can benefit from the expertise of a labor lawyer. If necessary, a labor lawyer can help you understand your rights while representing you in legal proceedings.
They are Good at Negotiating
When entering into a new employment relationship, it's important to have a clear understanding of the terms and conditions of the job. A labor lawyer can review and negotiate employment contracts, severance agreements, and non-compete clauses to ensure that your rights and interests are protected at all times.
They Understand the Complexity of Wage and Hour Laws
New York state and federal laws dictate minimum wage requirements, overtime pay, and other labor standards. If you believe that your employer has violated these laws, a labor lawyer can help them pursue legal action to recover any lost wages or damages.
They Help You Procure Unemployment Benefits
The process of applying for and receiving unemployment benefits can be complicated and time-consuming. A labor lawyer can assist you in navigating the process, such as gathering the required documents and submitting a strong application for higher chances of approval.
They Can Be Your Mentor
When employees want to form a union, they may benefit from the guidance of a labor lawyer. A labor lawyer can help you understand your rights, negotiate collective bargaining agreements, and represent you in any legal proceedings related to union activities.
From reviewing your contract when you are joining an organization to protecting your rights and helping you get unemployment benefits, labor lawyers at Levine and Blit help you with everything. When you have reliable labor attorneys, you can rest assured that your employer cannot take illegal actions against you. 
It helps create a healthy work environment where you flourish without worrying about harassment, discrimination, or other employment-related disputes. 
How Does One Go About Finding a Labor Lawyer in NY?
It's indispensable to find a lawyer who has experience in labor laws, and it's also important to look for a lawyer who is a good fit for you and your case. Since finding a labor lawyer is a process, we've explained it in steps to make things easier for you.
Research Online
Search for labor lawyers who practice in New York. You can even search for NYC employment lawyers based on your county to get specific search results.
Additionally, many lawyer directories and legal referral services can help you find local labor lawyers.
Ask for Referrals
Ask your colleagues and friends if they can recommend any expert employment law lawyers. You can also describe the specific labor lawyers you need, such as discrimination or sexual harassment attorneys.
Check Their Credentials
Once you have funneled down a list of lawyers, it's time to check their credentials. Verify that any labor lawyer you're considering is licensed to practice in New York and that they have experience handling labor and employment cases. You can check their credentials through the New York State Bar Association.
Schedule a Consultation
Contact the labor lawyer and schedule a consultation to discuss your case, and it will give you an opportunity to explain your situation, ask questions, and evaluate the attorney's qualifications and communication skills. Prefer employment lawyers who offer free case evaluations and are easily reachable.
Evaluate Your Options
After your consultation, evaluate the attorney's qualifications and experience in labor law matters. You can also ask them about the recent cases they've handled to get a better idea. Consider the attorney's overall approach, availability, and fees.
Hire the Attorney
After you've gathered all the necessary information, you can decide which labor lawyer you want to represent you in your case.
Levine & Blit is a member of the New York State Bar Association and holds all necessary licenses to handle labor law cases within the state. From high-profile celebrity cases to multi-million dollar class action lawsuits, our attorneys have the experience and expertise to handle all types of employment-related issues. We offer free case evaluations, so contact us at 866-351-0116 for a consultation today.
How to Get a Labor Lawyer if You're on a Low Salary/Income
A low salary or income doesn't mean you cannot afford legal help to fight against employment-related issues. Here are a few ways to access legal representation without burning a hole in your pocket.
Look for New York Lawyers Who Work on a Contingency Basis
Generally, lawyers charge a fee per hour, but you can find law firms that offer services on a contingency basis. It means they receive a share of the monetary reward you receive from the case, so you don't have to pay anything upfront.
Seek Help from Legal Aid Organizations
Many non-profit organizations offer free or low-cost legal services to individuals who cannot afford a private attorney. Legal aid organizations often specialize in specific areas of law, including labor law, and can provide representation to individuals.
However, these organizations only help eligible individuals, and you must meet certain income requirements to be able to receive legal help.
Contact Your New York Employees Union
You may have access to legal representation through your union if you are a union member. Union lawyers can assist with a variety of employment-related issues, including wage theft and employment discrimination.
Submit an Application to the State Bar Associations
Many state bar associations offer referral services to connect individuals with private attorneys specializing in labor law. These services may have income requirements, but they can be a good option for those who cannot afford a private attorney.
When to Contact a Labor Lawyer After an Incident?
"The earlier you reach out to a lawyer, the better it is." It is generally advised to seek legal advice as soon as possible after any incident, such as wage and hour laws violations, harassment, or wrongful termination.
There are several reasons for this, such as:
Statutes of Limitation
There are time limits within which you can file a claim related to labor and employment laws. For example, you get up to six years to file a case against your employer for a wage-related issue.
The statutes of limitations vary depending on the type of claim and the jurisdiction. If you wait too long to seek legal advice, you may miss your opportunity to file a claim and seek recovery.
Preservation of Evidence
The earlier you seek legal advice, the sooner an attorney can begin to gather and preserve evidence related to your case. The evidence may include documents, witness statements, and other important information that can be used to support your claim.
For example, if there is an eyewitness in your case, and you take much longer to file your complaint, the eyewitness can migrate to some other city/country, or they may change their mind.
You Get an Upper Hand in Negotiations
The sooner you appoint an attorney and explain the case's details, the sooner they can negotiate with your employer or the other party involved. It can help resolve the issue before it escalates and before it becomes a lawsuit.
You Get Time for Mediation or Arbitration
If the case is not resolved through negotiations, then an attorney can help you to participate in alternative dispute resolution methods such as mediation or arbitration. When you contact the lawyer quickly, you get ample time to prepare for mediation. And better preparations can ensure better results.
What Documents and Evidence Do You Need Before Finding a Labor Lawyer?
New York State has strict deadlines for filing labor law claims, so it's important to gather all relevant documents and evidence as soon as possible.
You might be wondering if the lawyer will help you gather documents and evidence; well, that's correct! However, there are some documents and evidence you can gather by yourself and present to the lawyer.
When you've all the necessary documents, it'll help the lawyers establish a relation between your claims and violation of laws. Some examples of documents and evidence that may be useful include:
Pat Stubs
These can be used to show any discrepancies in pay or deductions, such as unpaid overtime, at least minimum wage violations, unpaid wages, or overtime disputes.
Using the timesheets, you can prove the number of hours worked and whether you were provided with appropriate meal and rest breaks.
Employee Handbook and Company Policies
The employee handbook covers all the organization's policies, and if the policies violate state and federal law, you can use them as evidence. Moreover, lawyers can go through the policies to determine if you can stand a case against the employer.
Performance Evaluations and Other Job-Related Documents
You can present these documents to show your job responsibilities, duties, or performance evaluations that might be relevant to your case. For example, if your job performance is up to the mark, but you still got demoted, the attorney can use it as a strong ground when negotiating with your employer.
Medical Records or Other Documentation of Injuries or Illnesses
Your medical records are useful for supporting your claims. Also, these documents are helpful in getting workers' compensation. Provide the attorney with all such medical records to strengthen your case.
Even if you don't have any of these documents, you can still contact a labor lawyer in New York. At Levine & Blit, we advise you on the required documents and evidence you should gather because, in labor law-related cases, the burden of proof is on the victim.
Call us at 866-351-0116 for a free case evaluation, and speak to one of our expert employment attorneys. 
Do You Need to Sign Anything in Order to Appoint a Lawyer?
The process of hiring a labor lawyer in New York is simple, and you will typically need to sign a retainer agreement, also known as a representation agreement. This is a legal document that outlines the terms and conditions of the attorney-client relationship.
The retainer agreement includes information such as:
The Scope of Representation
The scope of representation outlines all the legal issues that the lawyer will be handling on your behalf.
The Attorney's Responsibilities
This will specify what the New York City labor attorney will do for you, such as representing you in court, negotiating a settlement, or drafting legal documents.
The Fee Structure (including Billing and Payment Terms)
The fee structure mentions how the lawyer will be compensated for their services, such as an hourly rate or a contingency fee. In addition, the agreement has all billing and payment-related terms.
The Client's Responsibilities
Your role as a client is also described in the retainer agreement, such as providing the lawyer with all relevant information and documents, cooperating with the lawyer, and keeping the lawyer informed of any developments in your case.
These are the basic inclusions of a retainer agreement between you and the lawyer. Depending on the type of case, there can be more or fewer inclusions. Make sure to read and understand the agreement carefully before signing it.
Have You Signed an NDA? What Happens if You Have?
An NDA, or non-disclosure agreement, is a legally binding contract in which an employee agrees not to disclose certain confidential or proprietary information belonging to the employer. If you have signed it, you can contact a New York employment attorney to understand what information you can share without inviting any legal troubles.
It's better not to share any confidential information with anyone, such as your colleagues, without consulting a legal professional.
Does a Labor Lawyer in New York Advise on Looking Over Your Contract Before Contacting You?
Usually, it depends on the labor law firm you are planning to hire. At Levine & Blit, we offer a free consultation, so you can speak to our New York employment lawyers about your issues, even without sending us your employment contracts.
However, we would need the contract after the introductory consultation to determine if there is a violation and file a case. You can call us at 866-351-0116 for a free case evaluation and more.
How Long to Wait Before Seeking a Labor Lawyer After Receiving a Severance Letter
Generally, you should not wait to contact a labor lawyer after receiving a severance letter, especially if you have concerns about the terms of the agreement or need to act quickly to protect your employment rights.
However, it depends on several factors, such as the terms of the severance agreement and the urgency of your situation.
Have you received a severance from your employer lately? Here are some things to evaluate before contacting a labor lawyer.
Review the Severance Agreement
Before seeking legal representation, it's important to thoroughly review the severance agreement and understand the terms and conditions of the agreement. This can help you determine whether you need a labor lawyer and what kind of legal assistance you may require.
Consider the Deadline
If the severance agreement includes a deadline for accepting the terms, it's important to act promptly. Depending on the terms of the agreement, you may have limited time to negotiate or seek legal representation.
Assess the Urgency of Your Situation
If you have pressing concerns, such as wage theft or unemployment benefits, it may be in your best interest to seek legal representation as soon as possible. On the other hand, if you have time to carefully consider your options, you may want to take a few days or weeks to research and find the right labor lawyer for your situation.
Looking for a Labor Lawyer in New York? Contact Levine & Blit Today!
Whether you want to understand the terms of your employment agreement or want to file a case against your employer for violating labor laws, you can count on Levine & Blit.
We are among the top labor lawyers in New York that can help you with the legal assistance you need. From drafting contracts to filing complaints, we do everything according to the New York labor laws to help you get justice.
Ready to take your case ahead? Call us at 866-351-0116 for more details.