As per market research, whistleblowers are a sign of healthy companies. They reward a business with many benefits, such as promoting open culture. However, being a whistleblower can cost one their job or can include other losses because of retaliation.
Some companies still take action against whistleblowers, and as a result, such employees may face unexplained termination, loss of pay, and other consequences. Any of these consequences are considered illegal and you have the right to take legal action against your employer.
What exactly is a whistleblower? Are there any acts that protect such employees? What can you do if your company has taken action against you for being a whistleblower?
This article will inform you everything about a whistleblower, the adverse effects of being one, the whistleblower act, and how to file a whistleblower case.
What is a Whistleblower?
A whistleblower is someone who will uncover or expose fraud activities that could be unethical, inappropriate, or illegal and then reports them to the authorities.
For example: If some employees in a company face gender discrimination and anyone reports that to the EEOC, the person or group of people who reported the activity can qualify as whistleblowers.
A whistleblower can be anyone working with or at the federal or state government level or at the local level. In addition, people working at or with for-profit or private companies can also qualify as whistleblowers if they uncover some unethical activities going on within the company.
Many states, including New York, have whistleblower laws that offer protection to such people in local and state government and those working in the private sector.
What is the Whistleblower Protection Act or WPA?
Many state and federal laws protect whistleblowers. Some laws are general, while others cover specific industries. The federal law for the protection of whistleblowers includes Sarbanes Oxley, False Claims Act, Internal Revenue Service or IRS whistleblowing statutes, the Securities and Exchange Commission, and the WPA.
The Whistleblower Protection Act of 1989 protects state and federal government employees and employees of the private sector from retaliatory action for voluntarily revealing or disclosing information about illegal or dishonest activities occurring within a company. It also prohibits the company or business from taking action or threatening to take action against the applicant or the employee for revealing information they believe violates the employee's rights or the laws.  The disclosed report could include anything such as waste of funds (for local and state government departments), reports of management wrongdoing, and an abuse of authority.
Furthermore, the New York State Labor Law also protects whistleblowers in a broad range of industries. In addition to this, there is a law that protects healthcare employees who report substandard or poor patient care in any medical facility within the state.
These laws for the protection of whistleblowers prohibit employers from taking any harmful action against an employee for taking whistleblowing steps in a lawful manner. Such steps may include the following:
Starting a lawsuit or filing a formal complaint and/or assisting government authorities
Reporting misconduct internally or externally (within the company or outside the company)
Trying to stop or prevent unethical activities from occurring or conducting an investigation against such activities
Has your employer retaliated against you for being a whistleblower? Contact Levine and Blit, and know what legal action you can take against it. Call us at 212-967-3000 for a free case evaluation and hire a whistleblower lawyer to stand your case.
The Amendments in the New York Whistleblower Protections
The Governor of New York, Kathy Hochul, signed the Amendment to Section 740 of the New York Labor Law on October 28, 2021 This amendment enhances the whistleblower protection offered to employees working in the private sector, and expands the scope of protected activities, protected employees, and types of employment-related actions that may constitute retaliation and the available remedies.
It also includes a publication provision that requires all employers operating in the New York state to post notices setting forth employees' "rights, protections, and obligations" under the Section.
This amendment expanded the scope of protected activities in three ways:
Definition of Prohibitions
Before the Amendment, a worker was required to provide proof of unethical activity such as the violation of regulation, rule, or law. However, after the Amendment, an employee only needs to prove that they "reasonably believe" that the company's policies, practices, or activities are in violation of the rule and law and pose a significant danger to public safety and health.
Definition of Rule, Law, and Regulation
The Amendment expands the definition of "rule, law, and regulation" to include any rules or regulations, or executive orders derived from any administrative or judicial ruling, decision, or executive order.
Definition of Retaliatory Actions
Before the Amendment, employers or companies could not suspend, discharge, demote or otherwise take adverse employment action against a worker in terms and conditions of employment.
After the Amendment, the law now prohibits employers from threatening to take action against employees or former employees. It will prevent an employer from:
Contacting or threatening to contact U.S immigration authorities to report an employee's suspected immigration status or citizenship.
Threats or actions that would adversely affect a current, former, or future worker's employment.
Threatening or taking adverse employment action against an employee, including but not limited to suspension, discharge, or demotion.
What are the Hazards of Being a Whistleblower, and How Can They Affect an Employee in the Workplace?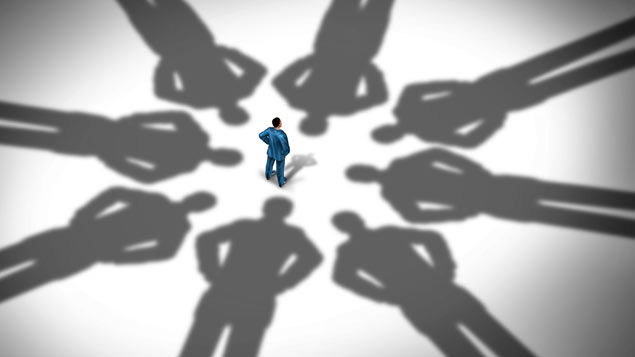 Whistleblowers are individuals or a group of people who come forward publicly when something unethical or illegal is happening in their company after they do not receive a reasonable or acceptable reply from the internal committee.
However, employers in New York often ostracize whistleblowers, and these employees face the dilemma of protecting their employers from legal actions by the authorities for unethical practices.
Here are some challenges and hazards a whistleblower may experience:
Employer Retaliation
One of the most common adverse effects employees face from whistleblowing is retaliation, and they may face resentment or hostility from superiors or peers, according to the National Whistleblower Center. As per state and federal laws, employers cannot retaliate against an employee (s) for whistleblowing.
However, such employees may still be treated as a snitch or a rat and may get the cold shoulder. And even worse, they might be demoted or terminated. This culture of retaliation can create an unfriendly workplace for the whistleblower while distracting them from their tasks (the role in the company).
It May Affect Employee-Manager Relationships
Another disadvantage of whistleblowing is that it can lead to a breakdown of trust. Typically, employers prefer that the workers use the internal communication system only. However, the internal monitoring systems aren't that effective all the time.
Reaching out to external authorities, such as EEOC, can lead to the breakdown of trust between the managers and the employees. This may create tension and affect the professional relationship between these two parties leading to lower productivity.
Organizational Repercussions
Some arguments against whistleblowing can lead to market-related or legal consequences for a company. If a company or organization and its superiors participate in unethical or unlawful activities, they might expect to face the consequences if word gets out.
Employees working in such companies may typically get affected if the employer faces legal consequences, even if they were not aware of the illegal or inappropriate activities.
Industry Blacklisting
Termination of employment isn't the only hazard of whistleblowing; some employers go beyond that and may get the employee blacklisted from the industry. This means other companies in the industry may be reluctant to hire that employee causing the affected employee to leave the industry entirely or start from the beginning, such as in an entry-level position. In extreme circumstances, the whistleblower may find it challenging to get a new job.
Professional Violation
Sometimes, being a whistleblower may violate a professional obligation or contract. In these cases, there may be some additional penalties, for example, civil lawsuits for breaching confidences and agreements. The employer may ask for compensation or may terminate the employment benefits of the whistleblower.
Legal Consequences
While speaking against an illegal activity is a noble thing an employee can do, it can also lead to the employee getting caught in the punishment that comes with the crime. Sometimes, they may face charges for participating in the reported crime or illegal activities, making them more reluctant to say something.
Loss of Employment Benefits
Sometimes whistleblowing claims can take several years, and for that specific time, the whistleblower may experience a loss of benefits from the employer. While it is against the law and whistleblowers can claim their employment benefits with the help of an attorney, it may take some time.
How to Be a Whistleblower Without the Consequences
If you suspect that some illegal activities may be occurring in your workplace, keep reading to know the right process to being a whistleblower.
According to the 2007 National Business Ethics Survey, approximately 56% of all workers witnessed conduct violating company policy, law, or company ethical standards.  In the U.S, three programs let whistleblowers pursue their cases: SEC Whistleblower Program, False Claims Act (FCA), and IRS Whistleblower Program. In some instances, a whistleblower can file a case under multiple laws.
The procedure and timeline of the case depend on the law or program it is filed. For example, a worker with knowledge of a medical instrument company paying kickbacks to hospitals or doctors can file a case under a False Claims Act against the firm for violating Medicare regulation.
Another example is if an employer terminates someone because of any type of workplace discrimination. You can become a whistleblower by filing a complaint against the employer with EEOC.
Here's everything you need to know about being a whistleblower.
The Timeline to Report
The statute of limitations controls how long an employee or individual can wait before filing a claim. As per the False Claim Act, an individual can come forward within six years of the date the criminal behavior took place.
Similarly, different types of programs have different timelines you need to adhere to in order to stand your case up. Contact Levine and Blit to know more about the timelines of these programs, and file a lawsuit against your employer.
Keep Detailed Documentation
The Amendment in the whistleblower protection act does not mandatorily require solid proof to become a whistleblower. However, in order to hold up your claims, you should gather the evidence legally.
The evidence can include anything such as documents, notices, and termination letters given to an employee, which can prove illegal activity.
Contact an Attorney
If you want to blow the whistle, you should hire an experienced whistleblower attorney. Below we have mentioned some reasons why hiring a lawyer with one of the best law firms in New York is important:
If you want to file a case under the False Claims Act, you need an attorney to represent you.
For CFTC and SEC whistleblower programs, hiring a lawyer allows you to file a complaint anonymously, which is important for whistleblower protection.
Having an attorney helps you organize, facilitate, and file your whistleblower claim. Also, it increases the likelihood of your case being successful.
By speaking to an expert whistleblower attorney in legal matters, you can educate yourself with the critical information a whistleblower needs to protect their rights. Moreover, the attorneys will take care of all the legal requirements, such as dealing with the employer's attorney and helping you get the employee benefits you deserve.
Decide Whether to Remain Anonymous
Some acts for whistleblowers in the State of New York let them remain anonymous, offering better protection and a financial reward. You can decide whether to remain anonymous or not. Furthermore, you can talk to your attorney to understand the potential consequences if your identity gets revealed as a whistleblower.
Organize Your Case and File It Under the Right Program
After an initial discussion with a legal expert or representative, you can organize your case by reviewing all details of the event, such as the documents or other evidence to present as proof. This essential information will serve as the foundation of the case.
With the help of an attorney, you can determine the programs you can file the case under. Moreover, whistleblower lawyers will help you file a lawsuit against the employer or the offender. For legal counsel call 212-967-3000 today.
File a Complaint
There are multiple ways to file a whistleblower complaint against your employer. The filing options include the following:
Online 
You can use the Online Whistleblower Complaint Form to submit your complaint with OSHA. The complaints registered online are then transferred to the appropriate States for a response.
Telephone 
You can call your local OSHA office to register a complaint. You can also ask OSHA staff any of your questions.
Email/fax/mail 
You can send a letter, fax, or email describing your complaint for registering it successfully. It's essential to ensure that the letter includes your name, email address, mailing address, telephone, and other details so that the OSHA staff can contact you.
In Person 
OSHA can accept your written or verbal complaint, so you can visit your nearest office to register a complaint.
Contact Levine and Blit to Protect Your Rights as a Whistleblower
If you have faced whistleblower retaliation and are a victim of wrongful termination or denied employment benefits, you can file a case against the employer.
As a leading whistleblower law firm, our whistleblower lawyers at Levine and Blit understand the complexities of standing up a case, especially when you face retaliation due to whistleblowing. Our attorneys will represent whistleblowers in help you throughout the case while ensuring that you remain legally protected and get all the employment benefits you deserve.
It's never late to stand up to wrongdoing and the improper behavior you experienced because of whistleblower retaliation. Call us at 212-967-3000 for a free case evaluation, or visit our New York Office for more details.
You can even fill out this contact us form, and our whistleblower attorneys will get back to you to discuss the case-related details.
At Levine and Blit, we believe in establishing a healthy attorney-client relationship and have a proven track record of assisting whistleblower cases to help the affected employees get justice.