Many people think that attorneys take it more accessible over the Christmas break. In reality, things are quite different. The Christmas season is one of the busiest times of the year for many law firms, with a sudden spike in personal injuries like serious accidents and employment-related issues caused due to "time pay off over the holiday" disputes.
Furthermore, several other things keep the lawyers the busiest during this time of the year. In this article, we'll discuss whether lawyers work on holidays, what keeps lawyers busy, and what types of cases you should contact a professional attorney during the Christmas holiday season.
What Can Happen over the Christmas Period that Would Call for Attorneys like Us?
The Christmas period may seem like the best time for kids since they get holidays from school. For other people, it can be quite stressful.
Some businesses run at their highest efficiency, and transportation of goods increases since everyone needs their gifts delivered on time. There are a lot of things happening around Christmas that eventually lead to circumstances where one needs a lawyer.
Here are some examples of why this period calls for lawyers and attorneys:
Holiday Pay Off Disputes are at an all-time High During Christmas
As per the federal calendar, Christmas comes under the ten approved holidays. Employees covered under the union contract are eligible to get paid off on this holiday.
However, New York is an at-will state, and it does not require employers to offer any added benefits to their staff during the holiday season. This results in employment disputes, and that requires an employment attorney like Levine & Blit to handle things.
Employees usually hire lawyers when they think they are cheated out of their employment and the employer has denied offering the additional benefits they promised and are listed in the employment contract.
Are you experiencing issues with your employer regarding the time off over the holiday during Christmas? Call us at 866-392-2375, our expert employment lawyers in New York will help you determine the fringe benefits you are eligible for while assisting you with our legal knowledge and services. 
Motor Accidents Increase Over the Holiday Period
With Christmas around the corner, people get more involved in parties, which increases the chances of drink driving. As per ValuePenguin, the risks of motor accidents increase during the Christmas period, and there are more chances of fatalities.
Even if you are driving your car properly, there can be someone else driving theirs rashly exceeding the permitted speed limit. Moreover, the increased traffic volumes during Christmas increase the risks of getting into an accident.
For anyone getting severely injured due to their involvement in an accident, the Christmas break comes with hefty medical bills. Therefore, they need a personal injury lawyer to handle things on their behalf.
With the increase in the number of accidents, lawyers get busy negotiating with insurance companies to help their clients get the right compensation. Also, people involved in such incidents need access to personal injury lawyers in New York to be able to discuss what are the available options.
Work-related Accidents and Injuries Also Spike Up During Christmas
With many businesses reducing staff or closing during the festive season, there can be an increased risk of work-related injuries. This could be due to "burn out" for those managing the business affairs with only skeleton staff available on call to support.
Delivery services find it more difficult to cope with the current increased demand, thus, there is a rise in the chances of work-related injuries or accidents.
Such accidents usually result in major injuries and can even lead to fatalities. Drivers and other employees involved in such accidents are eligible to claim benefits under the worker's compensation coverage from the employer.
This means all employees, either full-time or part-time, are entitled to file a workers' compensation claim if they meet an injury or accident related to work or caused by the conditions in the workplace.
When employers deny offering compensation to their employees, the situation calls for a lawyer. Employees that have suffered a personal injury while at work hire lawyers and attorneys to get the benefits they deserve.
As a result, the number of such incidents increases during the Christmas period, making the lawyers busy during the current season.
Dealing with an injury and a stubborn employer can be tough, so Levine & Blit are here to help! We are a team of experienced personal injury and employment lawyers in New York that help you claim all benefits you are entitled to receive.
Contact us for a free case evaluation, and discuss details related to your case. 
Is There a Correlation Between the Time of Year/Christmas and People Seeking Action/justice?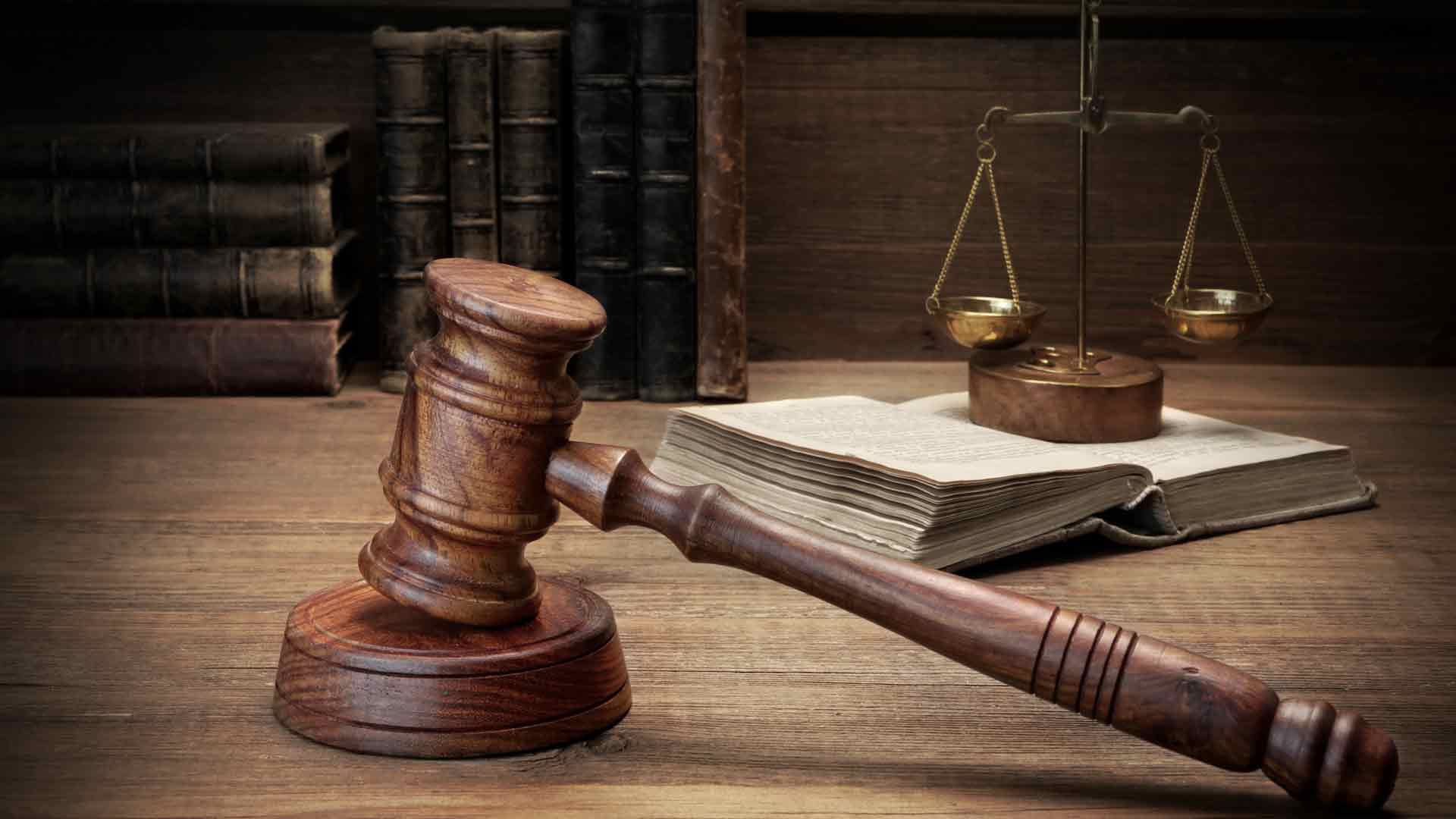 The stress of the Christmas and holiday season often brings feelings of sadness or depression for many. Financial stress, grief, loneliness, missing loved ones, and there are many common reasons why people experience what we call the "Christmas Blues."
The holiday season is often the most emotionally loaded time of the year since people are usually free from work, so they get ample time to think about other things in their lives.
Moreover, courts usually accede to adjourning tough issues during this period, making it emotionally draining for some people. Here are some more situations that help establish the correlation between this time of year and people seeking action/justice with the help of lawyers.
Plea Deals take Place During the Christmas Period
During the Christmas and other holiday periods, there are higher chances of getting a non-custodial sentence from the court on the basis of compassionate grounds and utilizing the sentimentality of the "season." Thus, making the holiday season a busy period for lawyers and attorneys.
Attorneys get into the preparation of plea deals to ensure that the court grants their client a non-custodial sentence, so that they can spend the holiday time with their beloved.
Attorneys Prep for Bigger Cases Scheduled for Hearing in January
As the year starts and the holiday period comes to an end, the hearing of bigger cases starts. Thus, the holiday season gives attorneys in New York enough time to prepare for the case. This usually keeps legal professionals busy preparing for the bigger cases that require more research, paperwork, and other formalities.
Emotionally and Financially Draining Time of the Year
The holiday season attracts more expenses and could be financially draining for some. Along with that, the season requires some people to work extra time, taking a toll on their mental health. Employment-related issues are also more common during this season, making it busy for lawyers and legal representation professionals.
The Holiday Season Lets People Focus on Their Legal Matters
Usually, during the holiday season, people are off work, so they get ample time to discuss their legal matters with the attorneys. Also, during this time of the year, most people tend to file lawsuits, making it a busy season for attorneys.
Not Everyone Celebrates Christmas
People that belong to other cultures who do not celebrate Christmas see the holiday season as their regular working days. Therefore, these people get their cases going even during the Christmas festive or law-related holidays.
Some people even think that lawyers that do private practice are less busy during the peak of Christmas time, so they think of getting legal services during this time. As a result, many lawyers and attorneys get busier.
Is it Worth it to Contact a Lawyer During Christmas or the Holiday Seasons?
While it is clear that the Christmas holiday season is busy for attorneys and lawyers due to professional as well as personal life, many of you might be wondering if hiring a lawyer during this period makes sense. Well, there are many reasons why you should hire attorneys, especially during this season.
The Earlier You Contact, the Lesser You Suffer
Employment-related issues, such as the employer denying paid time off over the holiday, are at an all-time high during the holiday season. So, more and more employees tend to file complaints with the help of attorneys.
Also, most lawyers remain busy during this period. Therefore, the earlier you contact a lawyer, the less you have to suffer.
You Get Time to Discuss Your Case
Discussing your employment-related or personal injury case can take some time since there are a lot of details to discuss. During the holiday season, you get some free time to discuss things with your attorney. Therefore, you can make better decisions while avoiding taking leave on working days.
It's the Perfect Time to Request a Non-Custodial Sentence
The possibility of getting a non-custodial sentence depends on several things, such as the severity of the case and other factors. However, there are higher chances of getting it during the holiday season. Your lawyer can help you file a plea employing the sentimentality of the "season." So, contacting attorneys in New York during the holiday season is important.
It Helps Attorneys Prepare for Your Case
Most big cases take place in January after the holidays get over. And if you hire an attorney during the holiday season, such as Christmas, it gives attorneys time to prepare for your case. When the attorneys get ample time to prep for a case, it increases the chances of getting a better resolution in your favor.
Don't wait for the holiday season to be over, and hire the best employment and personal injury attorneys in New York with Levine & Blit. Call us at 866-392-2375 to discuss your case with one of our professional lawyers. 
Tips to Hire Lawyers/Attorneys During the Holiday Season
Hiring lawyers and attorneys, especially during the holiday season, can be daunting. Thus, here are some tips to help you make an informed decision.
They Should Offer Services During the Holiday Season
Not every law firm offers services during the holiday season, even in normal business hours. And if you are planning to take things ahead, such as filing a complaint against your employer during this legal holiday season, you need lawyers that serve their clients even during holidays.
Make Sure They are the Legal Profession Experts
When choosing a lawyer, make sure they have expertise in your matter. If you want to file a complaint against your employer over wage disputes and billable hour requirements, you need great employment law or business lawyers in New York that understand the complexities of the case and helps you take the right steps.
Similarly, for a personal injury case, you should choose a lawyer experienced in handling such cases. Hiring an expert from the legal industry increases the chances of getting the court's final decision in your favor.
They Should Be Local
If you live in New York, it is indispensable to hire lawyers that offer services in New York. At Levine & Blit, we are local lawyers in NY that understand all the state laws related to employment and personal injury. Moreover, we have an office in New York, which curtails long traveling times. You can visit our office and meet with the attorneys assisting you with your case.
Need Professional Attorneys Over the Christmas Period? Contact Levine & Blit
The Christmas period can be overwhelming for some, so we have made hiring lawyers easy to reduce some of your stress. At Levine & Blit, our professional lawyers are there to help you with employment and personal injury-related cases.
Whether it is a wage dispute or an accident caused by someone's negligence, you can hire attorneys with us to file complaints and deal with other parties on your behalf.
Hiring the best attorneys in New York is as easy as making a call at 866-392-2375. Contact us for a free case evaluation, and our attorneys will help you explore the available options depending on your case.